You will receive Richard's reference notes on the 4 Life Purpose Development Phases each person goes through plus two classes discussing numerous soul tracking exercises for each developmental phase. These exercises can be used in your own life or to better serve your clients.
The 39 Steps (Part 1 & Part 2)
$ 114
$ 79
---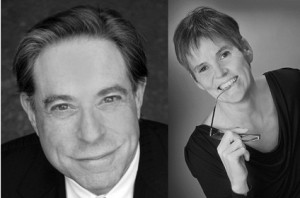 Who is Richard Unger?
Richard is maestro behind modern hand analysis and the teacher of all other accredited hand analysis teachers. He is a world authority on hands, author of LifePrints: decoding your life purpose from your fingerprints and founder of the International Institute of Hand Analysis. Richard first decoded life purpose from fingerprints, then he decoded gift markers, heart lines and other line formations and, more recently, advanced hand shape types including the career archetypes. He has an engaging lecture style and is deeply thought provoking. This is an opportunity for you to learn Richard's most recent work – advanced hand shape archetypes – directly from Richard wherever you are in the world.

Who is Jena Griffiths?
Jena Griffiths is the founder of Earth School. She is a BA BSc hons graduate from the University of Cape Town. (Psychology, Social anthropology and Geography.) Post grad degrees in Geogrpahy, environmental impact and Education. She worked 10 years in advertising as a copywriter before sailing around the world and changing her life completely. She's a certified Master Hand Analyst, Life Purpose coach and IIHA faculty teacher with +10 years experience in this system. She hosts Richard weekly in Earthuni and also teaches internationally.
More information on previous calls in this ongoing series.