Just so you know when our next calls are with summer holidays up ahead.
There are topic and threading calls in July and August but no hand shape calls. Advanced hand shapes continues September 18.
See topic order below. There are no calls for the summer holidays : last 2 weeks of July and first 2 weeks of August.
---
Over the next few months in Earth School we're doing some deep diving into soul
psychology. Taking your understanding of LifePrints and how to work with
this material to a new level – whether for yourself and your own life purpose and soul journey or with your clients.
Here's the lineup:
The Three Axioms of Soul Psychology

– Experience Required
– The Paradox Principle
– The Validity of the Personality
Emotional Maturity and the Four Tasks of Psyche
Soul Tracking: Oh so much deeper on what your heart line is saying.
Grief and Rage




These calls follow the theme of the topic call whenever possible.

They're designed to sharp your eyes, skills and professionalism as a hand analyst.

Bookmark these dates:
Advanced Hand Shape Archetypes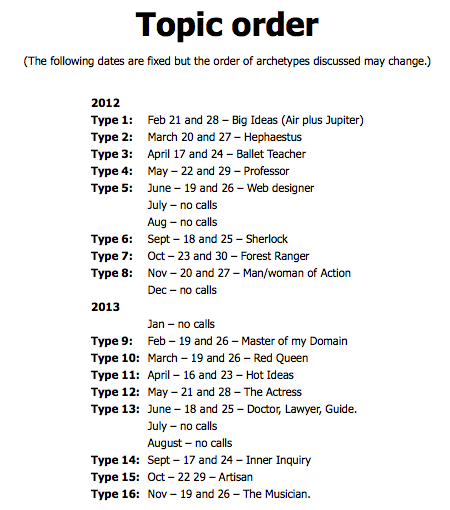 Advanced hand Shape enrollment

Earth School
Learn with the Masters