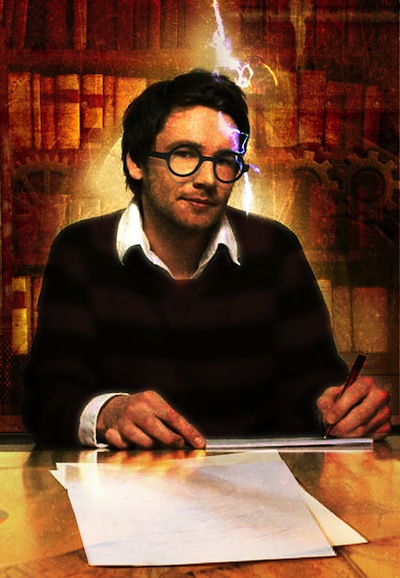 Do you ever feel like you're going round and round in ever diminishing circles, going nowhere fast?
Perhaps you can write. You know you have a message to share. Sometimes the words just flow from your pen as if you're dictating from a divine source. But then you dream up a million reasons not to show up on the page?
Or perhaps you're built to speak to large groups. You can take complex material and, by putting it into your own words, adding stories from your own life experience, suddenly the light bulb goes on for other people. But then you don't get out there?
If this sounds like you check your pinkie fingers.
Compare the upper section of the little fingers to all the other fingers.
Can you spot 3 or more parallel lines running the base up through the middle of this upper section? 3 more than on your other fingers?
This gift marking is called "lines of Genius" but that's a misnomer. This is not about IQ or being a genius. This is marker indicating a unique talent for mass communication. An ability to take complex ideas and simplify them so that everyone understands. And if you aren't doing this it could explain why you feel like you are going nowhere fast.
If you resonate with what I'm saying but don't have these lines then you'll be interested to know that these lines tend to grow in over time with use. Likewise, they can also also disappear over time. All the more reason to get out there and do what you know you excel at. The rules are 1. Just do it. Practice makes perfect. 2. Be authentic.
Here are some examples of what this marker looks like.


We'll be exploring this gift marking in detail today with Richard Unger, the originator of this system. We'll be looking at specific examples too. How is this gift marking different on an Earthy hand, to on a more creative, Fiery hand? Or on an analytical Air shaped hand, or a more sensitive Water type? We'll also be looking at this gift marker on some unusual shape archetypes, like "the Samurai" and "the Illuminator". Richard will share his latest insights with you after getting feedback from people with this marker for over 40 years. Most importantly, what to do to make sure you really live your potential.
Join us for this in depth series on all the gift markings here. There's a recording if you miss the live call.

What to do to get your spark back, if you're suffering from writer's block?
A great movie to watch is "Wonder Boys" starring Michael Douglas as the blocked writer. He had to learn to become authentic again. Get real and reconnect with his own life.

I like author Elizabeth Gilbert's take on why writers get 'undone' and what to do. Gilbert says the trouble is caused by trying to own genius or creative spark rather than recognizing it as a force outside of yourself that you can tap into or call upon. She says, to save artists and writers from self destructing, we need to go back to a more ancient understanding of the creative mystery. The recognition that it's a collaboration rather than a solitary act. You "have" (access to) a daemon or a disembodied genius rather than you are one.
Interestingly Gilbert's solutions to writer's block are similar to Steven King's. Just show up on the page at the same time every day. Read more about this here. There's also a video of Gilbert's entire talk on the same link.
Personally I think everyone has the power to connect with a universal source, and the more connected we allow ourselves to be, the more inspiration and genius flows through us. If you'd like to pursue this, check out Paul Scheele and Win Wenger's Genius Code program at learningstrategies.com. Also read my previous post on how to ho'oponopono your life lesson, as this gives a simple method on how to clear the path.