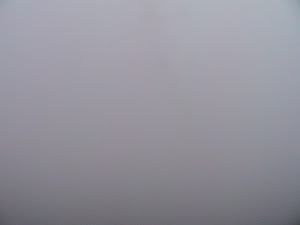 Sometimes thoughts go round and round in your head and you can't find a way out. When this feeling really stresses you out it eventually shows up as a line formation in your hands. I call this marker 'The washing machine' because this is how my hand anlysis teacher, Richard Unger, describes the thought process.
This marker looks like a bubble or diamond on the end of your headline. To see a real life example of this (confused thinking) in a palm print, scroll down to the end of this blog.
What to do?
Find other people to discuss this problem with. You can't be your own sounding board. As Einstein once said, a problem cannot be solved by the same thinking that caused it.
(If you know the exact quote please post it below!)
Starting September 23rd 2010 I have invited Richard Unger to come and teach you how to read your own hands right here on this site.
Who is Richard Unger?
Richard Unger has been reading hands as a professional hand analyst for over 40 years. He is the founder of the International Institute of Hand Analysis (IIHA). Over the years, Richard has developed several other ground breaking systems, such a gift marker identification, attack lines, the chakras as well as his most famous work: decoding fingerprints for life purpose.
His most recent work is on hand shape identification. He has identified about 30 career archetype hand shapes.
Richard's massive body of work is always expanding. If you learnt from Richard more than a year ago your data base is out of date.
The good news:
You can now learn directly from Richard right here for only $37 per month.
Sign in now and you will get lots of bonuses starting in August.
If you try to contact me and don't get a reply,
I'm on holiday in Corsica for the next 2 weeks. I'll get back to you in August.
What a bubble on the end of a headline looks like in real life: